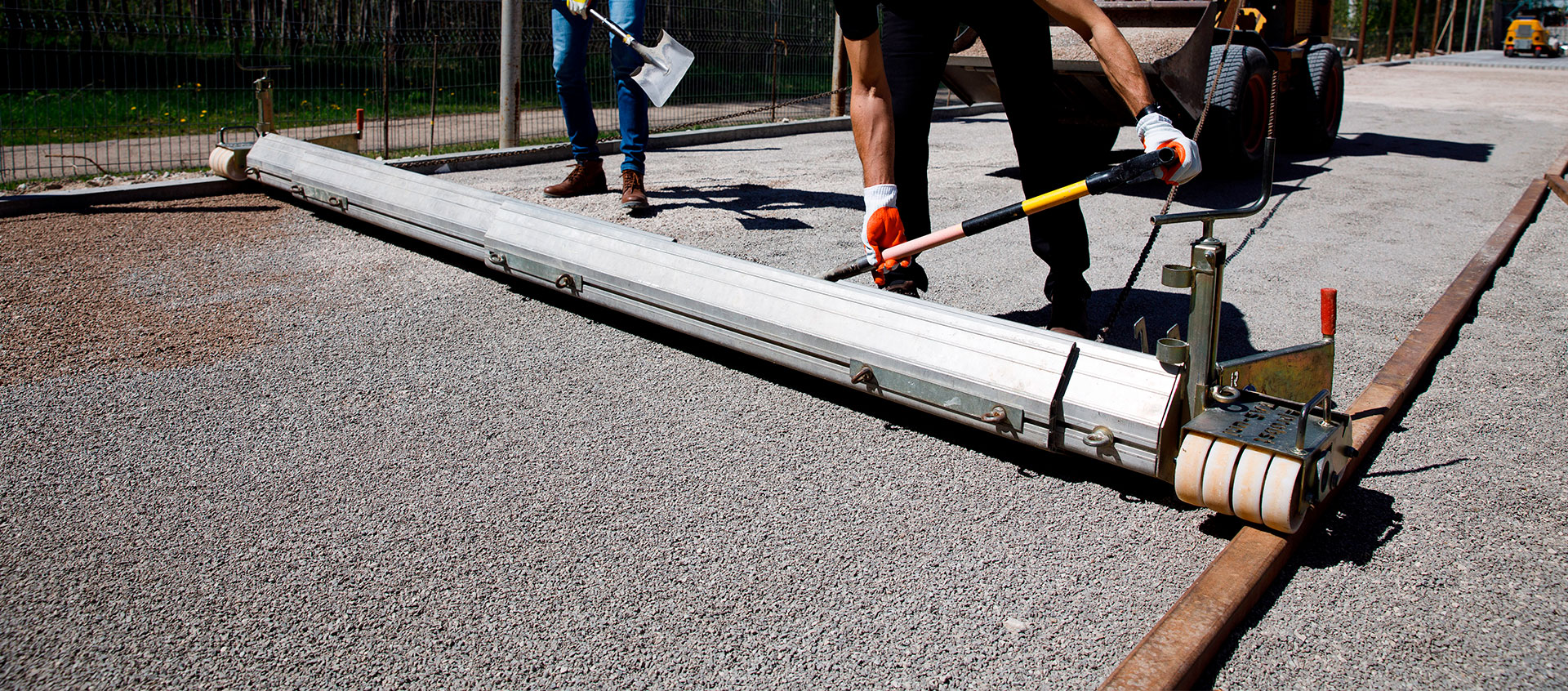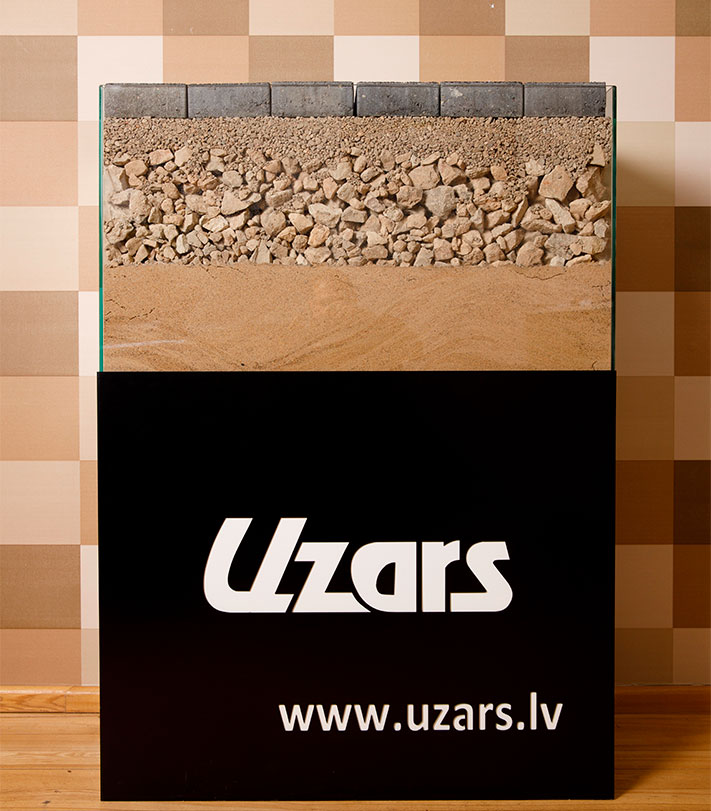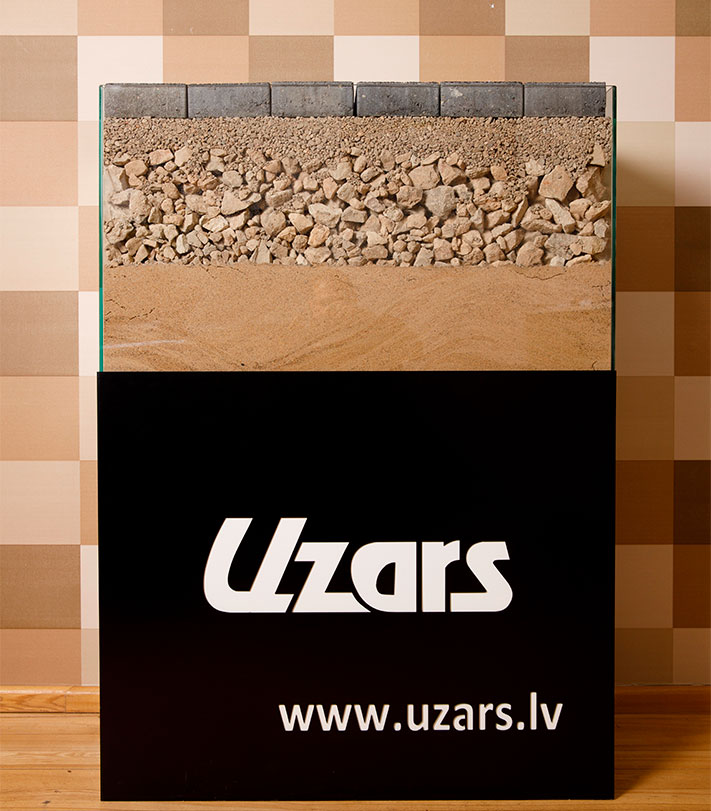 Previous
Next
Paving is an excellent choice because paving is not only visually appealing and fits perfectly into the overall landscape, it is also durable and environmentally and health-friendly. It does not release harmful substances when heated by the sun.
Although paving is a centuries-old technique, today it has evolved and improved in terms of the richness of colors, the variety of paving stone shapes and the versatility of the paving pattern itself. And nowadays, pavements are laid in such a way that they do not feel uneven and vibrate when you move on them.
Pavement process
By the time we get to paving, a number of measurements, calculations and ground preparation works have to be carried out. That's why, in order to be able to offer our customers accurate paving costs, we always visit the site to assess the planned paving surface and carry out what we call a "shovel test". By listening to our clients' needs and wishes, we offer the most appropriate solution for the specific situation. And often, when we are on site with the client, we come up with new ideas and solutions on the best type of paving and laying technique.
The paving process consists of four basic steps, which also determine the total cost depending on the variables.
CONTACT US
1. Subsoil preparation
The first step is always to assess the composition of the soil - how thick is the layer of unusable soil, which must be removed and replaced with a suitable soil - sand. This stage is crucial to prevent the pavement from settling later.
2. Determining and establishing the thickness of the crushed stone layer
After the preparation of a suitable soil - sand sub-base, a layer of crushed stone is laid. Its thickness and fraction depend on the load the pavement is intended to carry - whether it will be used only by pedestrians, cars or heavy goods vehicles. There are often cases, for example, when a lorry drives onto a paved footpath and the pavement sinks in, so it is important to anticipate these situations in advance.
3. Layer of fine crushed stone
It is a levelling layer about 4 cm thick that creates a level base for paving and makes the pavement more stable and durable, while also protecting against ants that like to loosen the lower layers of the pavement.
4. Paving
The paving itself is the final phase, where the paving stones are laid, then sand is washed in between them and compacted at the very end to smooth and consolidate the surface.
CONTACT US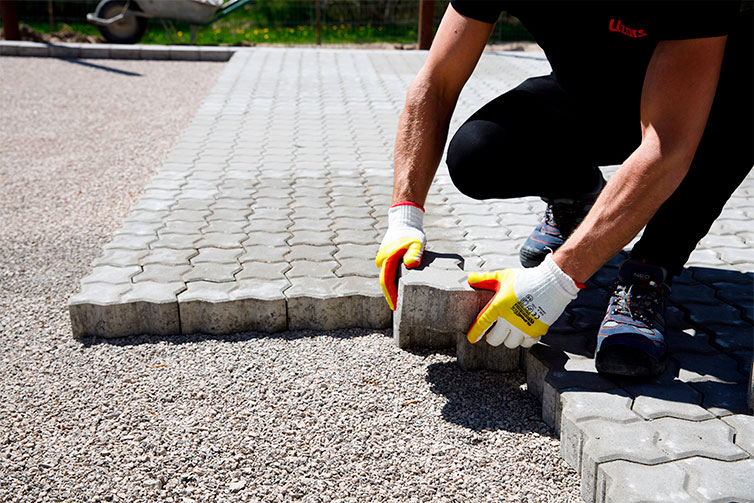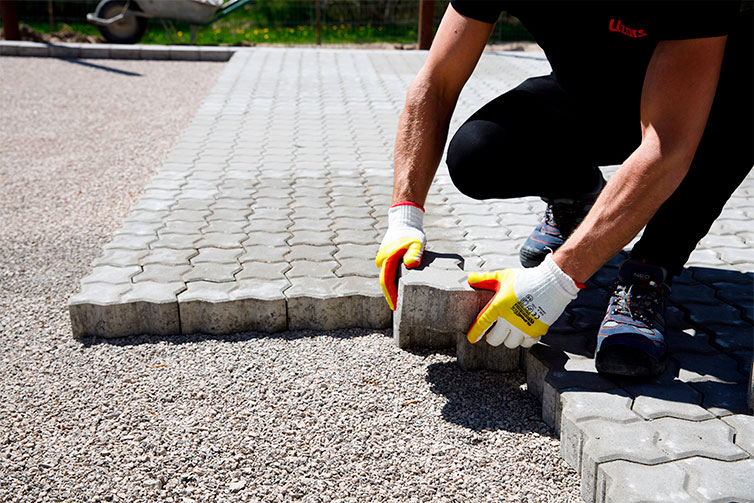 Previous
Next
SELECTION OF PAVING STONE
We work with quality paving stone manufacturers that have been proven themselves over many years of cooperation. We will recommend the most suitable solution, taking into account your needs.
There are different types of paving – in terms of color, shape and thickness. If the choice of color and shape is determined by visual preference, the choice of paving stone thickness should take into account the planned traffic load.
PAVING COSTS
The cost of paving services depends on a number of variables listed above, so the prices below are approximate.
For low loads, where the area to be paved is over 150m² (suitable for pedestrian walkways)
from 43.00 EUR/m²
For medium loads, if the area to be paved is over 150m² (suitable for light vehicles - residential yards)
from 45.00 EUR/m²
For heavy loads, where the area to be paved is over 150m² (suitable for heavy trucks - industrial car parks)
from 47.00 EUR/m²
For heavy loads where the area to be paved is over 1000m2 (suitable for heavy trucks - industrial car parks)
from 33.00 EUR/m²
*
Prices are exclusive of VAT. The price includes: paving, pavement stone delivery-unloading, crushed stone, fine crushed stone for levelling layer, paving, tractor for earthworks.
PRICE DOES NOT INCLUDE ADDITIONAL WORK:
Installation of edging from 10 EUR/m
Masonry of steps ~35 EUR/m
Removal of excess soil ~8 EUR/m3
Construction of frost layer from 10 EUR/m3
Installation of manhole covers (without cover) ~50 EUR/piece
Geotextile installation ~1 EUR/m2
Water trap with installation ~50 EUR/pc
CONTACT US
CONTACT US FOR AN ACCURATE ESTIMATE FOR PAVING SERVICES ON YOUR SITE!
We have the best project managers who know paving inside out, and one of them will come to you to assess the area to be paved, the condition of the ground, recommend the best solution and provide an estimate. This stage is free of charge.