CONSTRUCTION OF A RAINWATER HARVESTING AND DIVERSION SYSTEM
For pavements to last and for our Customers to always have "dry feet", some very important preparations are essential – in other words, for the water to flow in the right streams. That's why we always assess the need for a rainwater harvesting and diversion system before we start paving work and build it as necessary.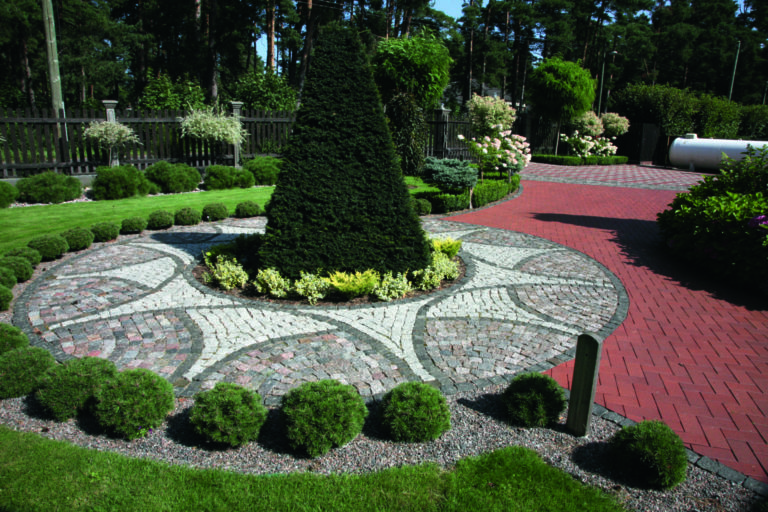 LANDSCAPING AND GREENING
Nothing is more beautiful than a neat and quality pavement, in our opinion, but we know that in order to bring out the neat curve of the paving in your yard or area, it needs a green and lively contrast. That's why we have the best and most responsible partners to take care of not only a green, healthy lawn, but also a colourful and tasteful garden and, if necessary, a solid fence and suitable gates to secure your territory. What's more, the landscape architects we work with will make your landscape dream come true in no time.
Ask our project manager and he will recommend our trusted partners who will help
you make your dream of a green courtyard or a colourful garden a reality.